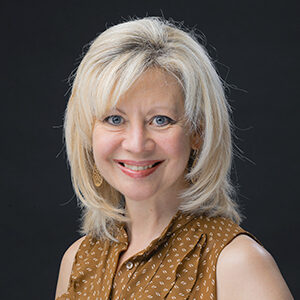 Susan Crowell
she/her/hers
SENIOR PASTOR
The Rev. Susan J. Crowell is a graduate of both Furman University and the Lutheran Theological Southern Seminary with a B. A. in Psychology and a Master of Divinity, respectively.  She is passionate about social justice and finds joy and meaning in creating safe, brave spaces of connection and belonging for all people.  Trinity's focus on diversity, inclusion, welcome, and radical hospitality as well as the congregation's desire to reach out in love to a broken, hurting world continue to energize, sustain, and inspire Susan's ministry.  Susan currently serves as the Vice-President of the Novus Way Board of Trustees and is a member of the SC Synod Candidacy Committee.  She enjoys travel (especially Disney World), baking bread, yoga, going for walks, the mountains, books, and spending time with her husband, Mark, and their adult daughter, Elizabeth.
Jim Parham
he/him/his
ASSOCIATE PASTOR FOR WORSHIP AND MUSIC
Rev. Dr. James C. Parham III (Jim) was ordained as a Lutheran pastor in 1997 after earning a Master of Divinity from Lutheran Theological Southern Seminary.  After graduating in 1981 with a B.A. from Princeton University, Jim began serving the wider church as a church musician.  He served as organist and choir director in Chicago area churches, schools and educational chapels while earning both Masters and Doctorate in Church Music from Northwestern University.  Jim was called to Trinity in 2015, and soon learned that the best part about his role here is partnering with the gifted, faithful, good-humored and loving people.  Jim enjoys soaking up time with family, exercising, working outdoors, cooking on wood and charcoal, tinkering on the cars and watching monster and superhero movies.
Ian Boden
he/him/his
VICAR/PASTORAL INTERN
Ian joined the Trinity staff in September 2021 for a two-year pastoral internship. He comes to us from Trinity Lutheran Seminary (ELCA) at Capital University where he is pursuing a Master of Divinity degree. Ian has been struck by how incredibly welcoming Trinity is, as well as Trinity's dedication to putting ministry into action, not just in prayer but in embodying and being the answer to prayer through action and deeds. Ian volunteers with the Boy Scouts of America, and likes to get out and explore, visiting Reedy River Park, museums, new ice cream parlors, new books, bookstores, mountains, rivers, and restaurants. Ian lives with his cat Aelita, also known as "Her Majesty".
Amy Brown
she/her/hers
DEACON
Director of Educational Ministries
Amy graduated from Lenoir-Rhyne University and Lutheran Theological Southern Seminary. Before coming to Trinity in 1993, she served First Lutheran Church in Albemarle, NC. Her favorite thing about Trinity is the multi-generational atmosphere, especially in Sunday School, as well as Bible School. In her free time, she enjoys reading, crafting, and gardening.
Mandi Whitley
she/her/hers
DEACON
Director of Youth and Children Ministries
Mandi completed a Bachelor of Arts at Meredith College and a Master of Arts in Religion at Lutheran Theological Southern Seminary, She has been serving at Trinity since 2008, where she values the congregation and her co-workers. In her free time, Mandi enjoys spending time with her husband and children, going to the gym or for a run, taking in an activity in Downtown Greenville and cheering on the N.C. State Wolfpack.
Kay Cook
she/her/hers
Office Manager
Kay attended Winthrop University and spent her career in customer service, working for Liberty Life Insurance for 19 years prior to joining Trinity in 2007. She is a lifetime member of Trinity and loves that her faith has been cultivated in a church family that shows God's unconditional love every day. In her spare time she likes to travel with her husband and spend time with her children and granddaughter. She is proud to call Greenville her hometown.
Henry Wilcox
he/him/his
Accountant/Digital Media Manager
Henry has been a member of Trinity for over two decades and joined the Trinity staff in 2020. Henry has an extensive corporate background in marketing communications, program management, video production and meeting production including managing large incentive trips throughout North America.  He has worked at the season-ending NASCAR banquet for 19 years. Henry and his wife Robyn have two college-aged sons and a sweet dog named Annie. Henry enjoys traveling, following N.C. State and Auburn sports, and the Carolina Panthers.
Karen Craig
she/her/hers
Administrative Assistant
Before joining the team at Trinity in 2006, Karen worked as a stock adjuster in New York City and a nurse in Rochester. After living in upstate NY and southwest Florida, she appreciates South Carolina's weather, as well as the sporting, cultural, outdoor and culinary opportunities here. She especially loves the worship, sense of family and outreach opportunities at Trinity. In her spare time, Karen enjoys spending time with family, walking, biking, taking her grandsons to the park and attending football games.
Roy Cook
he/him/his
Facility Manager
Roy is a graduate of Newberry College with a Bachelor of Science degree in Business Administration. Prior to joining the staff of Trinity, Roy spent 30 years in the supply chain coordination and facility management field. He loves the rich history of our church and how we continue to build on that history today. A native of Hendersonville, NC Roy loves the views of the mountains in and around Greenville. He enjoys traveling with his wife and spending time with his children and granddaughter. On his day off you can find him walking and playing with his dogs, Lil Abner and Daphne.
Beth Oswald
she/her/hers
Nursery Attendant
Beth has served at Trinity Lutheran since early 2012. Her background is as Administrative Assistant to the shop Operations Manager of CMC Structural Fabrication Shop. She enjoys spending time with her family and in Downtown Greenville. Her favorite things about her church are Pastor Crowell's sermons and how she is always available to her congregation.