Trinity Lutheran Church Recognizes, Welcomes, and Affirms Everyone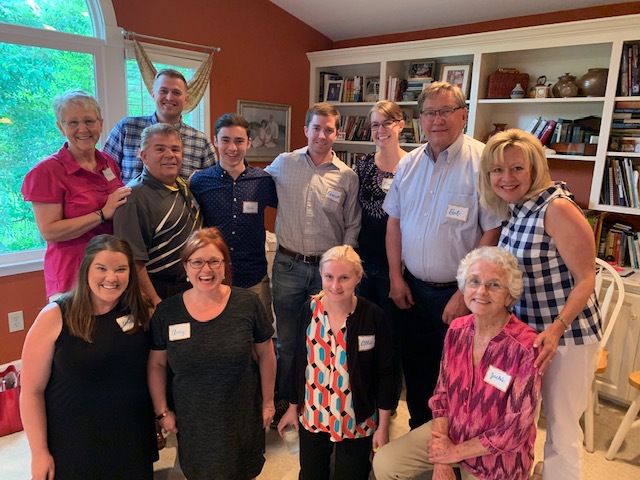 As disciples of Christ seeking peace and justice in the world, we welcome and include all people into the fullness of God's love. We celebrate people of all races, cultures, ages, sexual orientations, gender identities, physical or mental abilities, socioeconomic statuses, appearances, family status, and citizenship as equally loved and valued in the eyes of God and in this place.
What Does it Mean to be a Reconciling in Christ Congregation?
Trinity is welcoming and affirming of the LGBTQIA+ community.
We believe that God loves, honors, values, and celebrates all people and that being gay, trans, or bi is a part of God's beautiful and holy intention for creation.
Trinity is deeply committed to extending welcome and hospitality to other groups of people who have often been marginalized, wounded, or viewed as "less than" by the church.
Trinity is passionate about social justice and that our community works faithfully and diligently to alleviate human suffering, poverty, hunger, and homelessness in the Greenville community and in the larger community and world.
Trinity loves and cares for refugees and immigrants.  It means that women and men are equally valued. It means that we stand with our neighbors near and far who struggle with food insecurity, housing inequity, lack of access to healthcare, who speak a different language, and who are victims of domestic violence.
Trinity acknowledges that all of humanity is flawed, broken, and sinful and that all of humanity is worthy of love, honor, compassion, mercy, and grace.
Trinity believes and affirms that every human being is created in the image of God.
Come Join Us
Let us celebrate you! Learn more about what it's like at Trinity Lutheran Church.
Visitor Information