Welcome to Trinity Lutheran Church in Greenville, SC!
Welcome to Trinity Lutheran Church in Greenville, SC! Whoever you are, we're glad you're here. Know that our doors are opened wide to your presence on Sunday morning. We offer three different worship services and other fellowship opportunities, as follows:
If you're a first-time visitor to Trinity Lutheran, you may have a few questions. If you don't see the answer you are searching for below, please make sure to check out our other Frequently Asked Questions, or contact our church office at (864) 242-5702.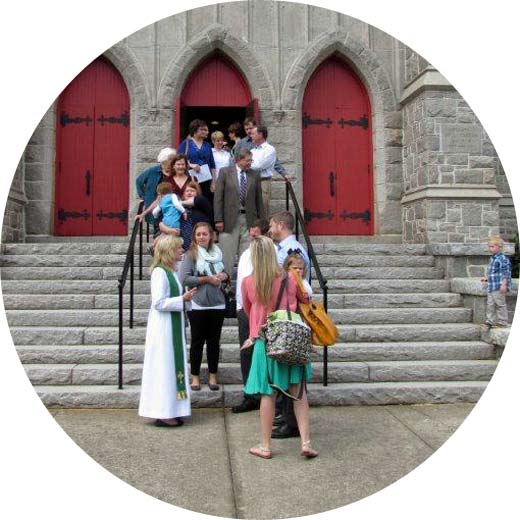 Where should I park?
Parking is available in the lots on the north side of the main Church and the Activities Building. These lots may be entered from North Main Street and Townes Street. Parking is also available in the lot on the south side of the Activities Building. This lot can be entered from Townes Street only. Handicap and visitor parking is provided.
Is there a nursery available during services?
A nursery is available during worship at 9:00 am and 11:15 am as well as during Sunday School at 10:10 am. Beth Oswald faithfully serves as the Nursery Attendant on Sunday mornings. Beth is assisted by a number of Trinity adults and youth who provide gentle care for our youngest members. All nursery volunteers have been trained, screened and authorized through Trinity's Child Protection Policy.
When is the church office open?
Our church office hours are from 8:30 am to 4:30 pm, Monday through Friday, and 8:30 am to 11:00 am on Sunday.
How can I stay informed about the life of the church?
There are two great resources you can check out. First, Trinity Tidings is our monthly newsletter, which is available online. It includes information about congregational life and a monthly calendar. Also, make sure you check out our blog for the latest news and announcements from our church family. Click here to view our blog and The Tidings.
What is the mission of Trinity Lutheran Church?
The mission of Trinity Lutheran Church, Greenville, South Carolina, is to proclaim the Word of God and to administer the Sacraments through a worshiping, learning, witnessing and serving fellowship of baptized people, so that the gospel will stand at the center of our individual and collective lives, and will foster our relationships with others at home, in the community and throughout the world.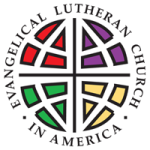 Trinity Lutheran Church is one of nearly 10,000 congregations that make up the Evangelical Lutheran Church in America (ELCA), one of the largest Christian denominations in the United States. The ELCA has about 4 million members across the United States, Puerto Rico and the U.S. Virgin Islands.
The faith of the ELCA comes through the good news of Jesus Christ and gives us the freedom and the courage to wonder, discover and boldly participate in what God is up to in the world. As stated in the ELCA mission, "we believe that we are freed in Christ to serve and love our neighbor. With our hands, we do God's work of restoring and reconciling communities in Jesus' name throughout the world."
South Carolina Synod
Likewise, we are also part of the South Carolina Synod of the Evangelical Lutheran Church in America. As part of the South Carolina Synod, we seek to respond to God's love by loving him and serving the people he has created. There are ministries for and with all ages, not only in the state of South Carolina but also in many parts of the globe.