Children's Sunday School
Youth Sunday School
Adult Sunday School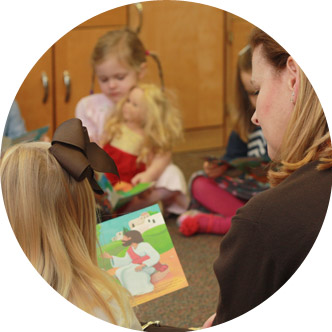 Children who are age 2 by September 1 through those who are in Kindergarten are invited to Sunday School each Sunday on the first floor of the Education Building.  Children in these age groups have a Bible story each week, which is supplemented by music, crafts, video and playtime.
Elementary age children have Sunday School classes in Grace Place, which is on the second floor of the Education Building.  Grace Place is a rotation style learning experience.  Children study the same lesson for six weeks, and each class "rotates" through a different station each week (drama, art, computer, cooking & science, games and movies) so students can explore the story in a different way each Sunday.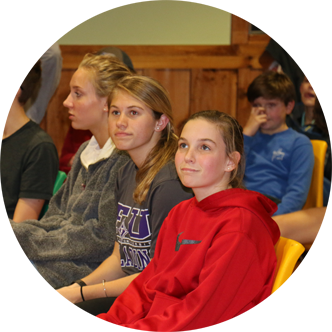 The youth curriculum is designed to help youth learn to think independently and solve problems within the context of their faith. Sessions are biblically based to help students learn to integrate scripture and everyday life.
Middle School and High School students meet in the Youth Center each Sunday morning for Sunday School.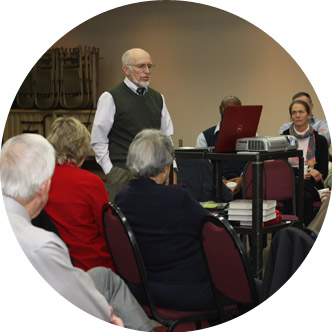 Adult education is an important part of this congregation's ministry. Sunday School classes for adults are offered in modules of six to eight weeks each. Several classes are offered during each module. The teachers change for each class. Adults can select a class based on their interest in the topics being addressed. Combined classes for adults are provided during the summer months and at other special times. All adults post high school are encouraged to participate.
Adults gather in the Multipurpose Room for coffee and conversation, announcements and prayer just prior to class time at 10:10 am.